**UPDATE** – NOW FULLY BOOKED – THANK YOU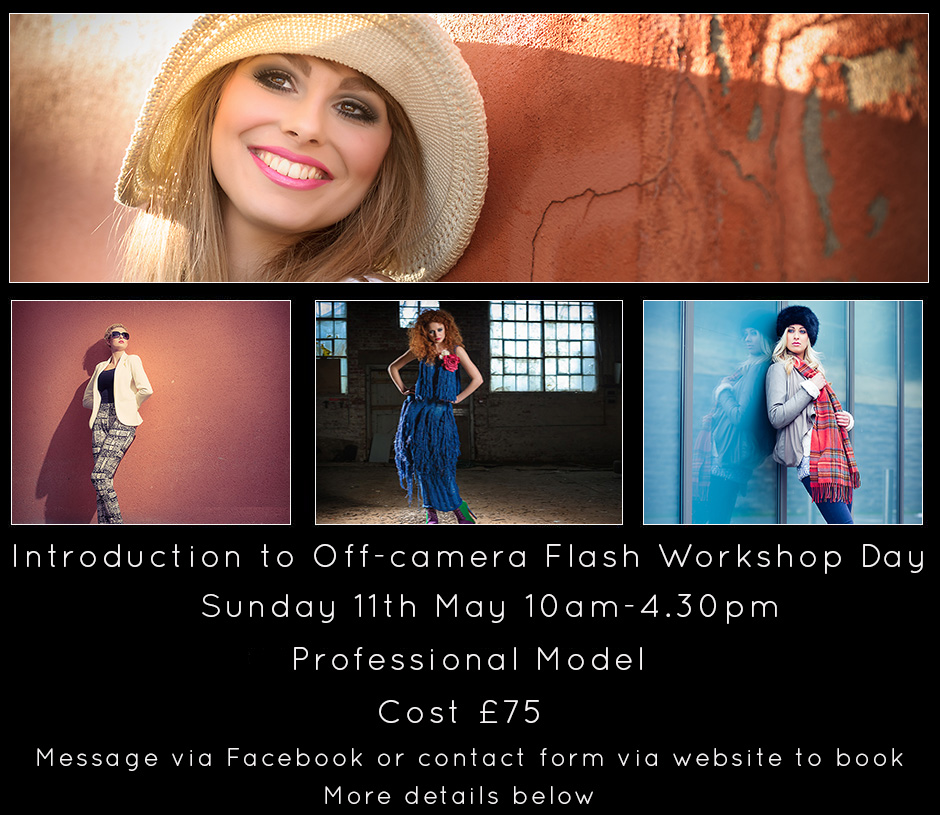 I currently have places available for 'Introduction to Off-camera Flash' on Sunday 11th May. This is a full day workshop.
The emphasis of the day is to give you a sound understanding of off camera flash in an easy to understand way, giving you everything you need to know to use off camera flash confidently in your own photography.
The workshop is held at our Linen Green studio and surrounding locations.
The first half of the day starts with a comprehensive look at how and why to take your flash off camera. This is done in a practical demonstration way so you can easily see for yourself exactly how its done and ask any questions you will have.
The latter part of the day we venture outdoors and put it all into practice for yourself with our professional model. We will cover as many setups as time allows, getting hands on experience and guidance as required as you work.
The Linen Green Complex lends itself to a fantastically urban contemporary style of off camera flash photography with its large glazed window panels, colourful shutters, its many wall colours and textures, characterful doorways and many more exciting feature locations. Also just 5 minutes walk is Dungannon Park with a mature woodland setting.
For full details and to enquire or book please see the link below:
http://www.nigelflemingphotography.co.uk/introduction-to-off-camera-flash-training-workshop/
**UPDATE**
This is now fully booked, but please still get in touch as I hold these workshops on a regular basis and I will mail to notify you on the next available one. Thank you.