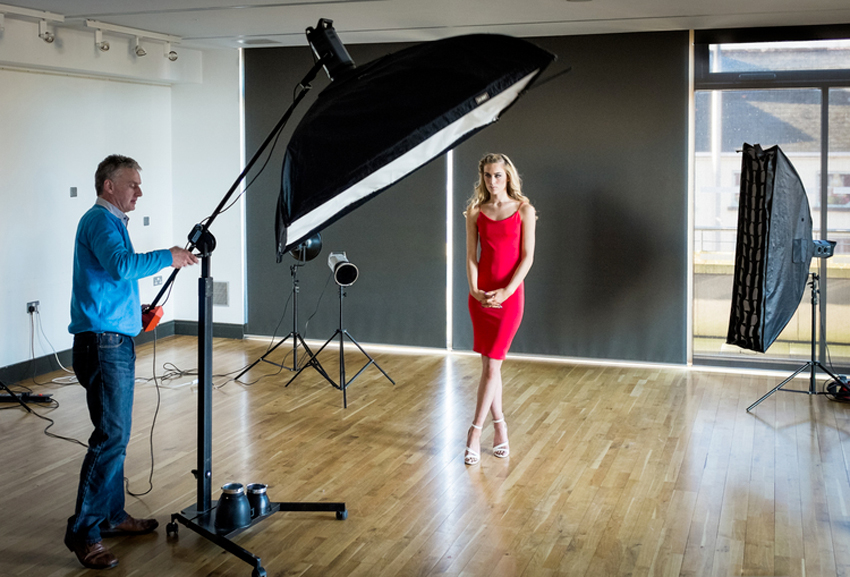 I was delighted to have been invited to do a studio lighting workshop for members of DC Camera Club. Thanks to Rosemary Hughes for asking me. This was arranged via Dungannon Borough Council Arts Forum.
The venue was the prestige Ranfurly House, a relatively recently refurbished iconic building which sits at the top of Dungannon Market Square. The allocated space for the workshop was on the top floor in The Tower Room. For details on this space please see my previous blog post about it here.
We had an extremely keen group of photographers in attendance, and a good mix of studio lighting ability and skills.
In general terms the workshop was based on an introduction to studio lighting level, so we initially spent some time looking at and discussing studio flash heads and lighting modifiers, what they do and when to use them etc.
Thanks to Hair and Beauty Retreat for expert hair styling, Olga Lavery for professional photographic makeup application, and Aimee for her modelling professionalism.
Following a detailed explanation about studio lighting, we managed to fit in two quite different lighting setups, before finishing the afternoon with a quick look at post production on a few selected images.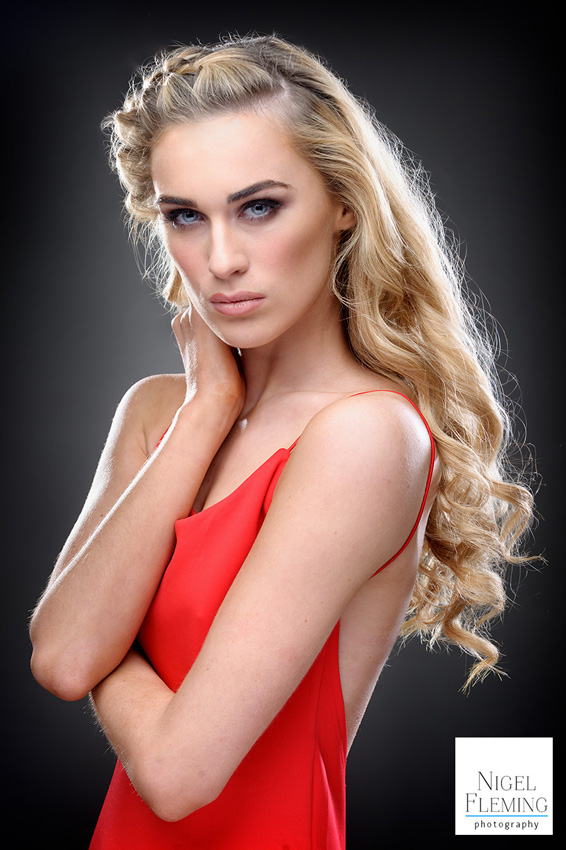 This and the image below were from the first setup, which was based on a typical beauty lighting arrangement in the studio. This brought in a mix of hard and soft light and employed the use of various lighting modifiers. As a background I simply brought down the blinds already in the room and used them as my backdrop.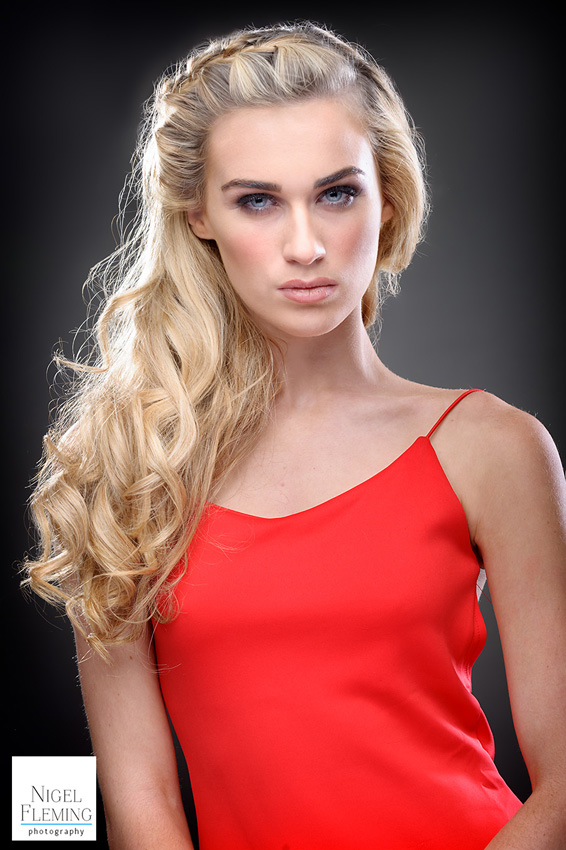 ---
Then model, Aimee changed into a white blazer because I wanted to do a high key setup using a white wall on one side of the internal space in The Tower Room as the backdrop.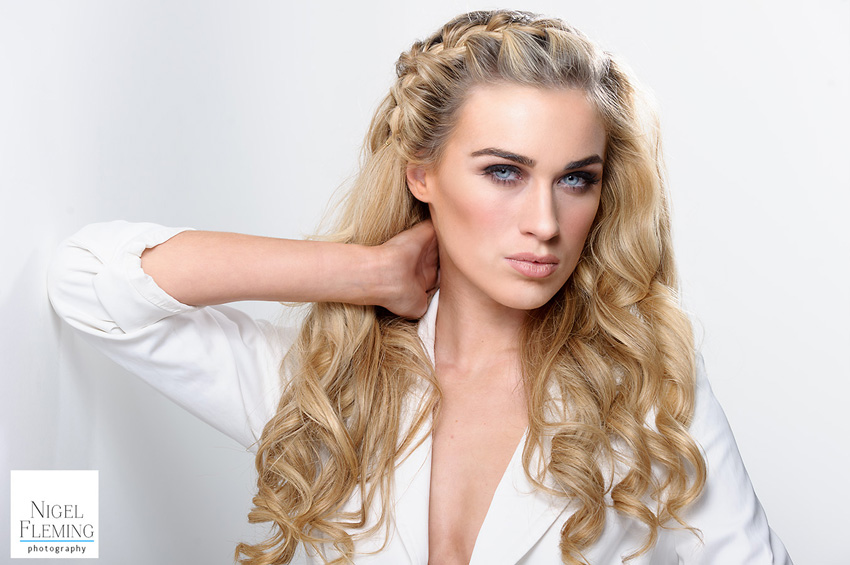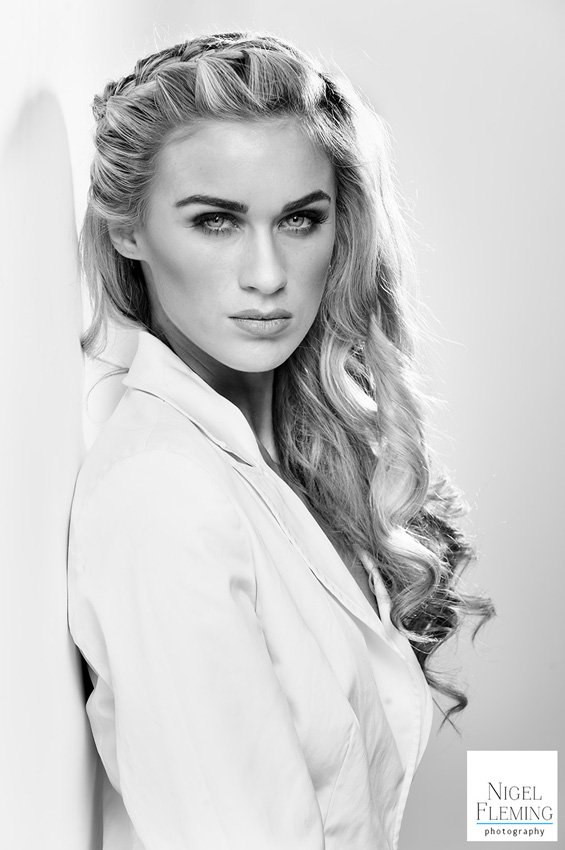 And a black and white to finish.
---
Plans are underway to hold another Studio Lighting Workshop in April for Dungannon Borough Council Arts Forum. More details to follow on that soon.
I also plan to host a Studio Lighting Workshop in The Tower Room in Ranfurly House on 12th April from 12-5pm. I have 2 places available on this workshop so please contact me to book.