After 10 years in Linen Green its time to move on!
This isn't a decision which has been reached lightly, and its fair to say I won't be leaving my studio behind in Linen Green without a very fond look over my shoulder. Ten years in any one place is quite an investment of time out of anyones lifetime, and in that ten years I've added to, adjusted, renovated and generally made the studio my own space, with it ultimately becoming what represented my personal style of photography. Anyone from models to makeup artists, hair stylists to photographers who have been in my studio will know it may not have been massive, but it had everything I needed.
To use the old cliche, "all good things must come to an end" and that's certainly appropriate. To use another cliche though, "as one door closes another opens" and this is also very appropriate.
My long term aim is to build a purpose designed photography studio on a new site, and plans are well underway with that. Equally exciting though is a new studio space which I'll be using for workshops in the meantime. I'm delighted to say I'll be using facilities at The Tower Room in Ranfurly House in Dungannon town centre for my workshops. These will include studio lighting, off-camera flash, Lightroom Post Production and many more upcoming workshops over the summer months.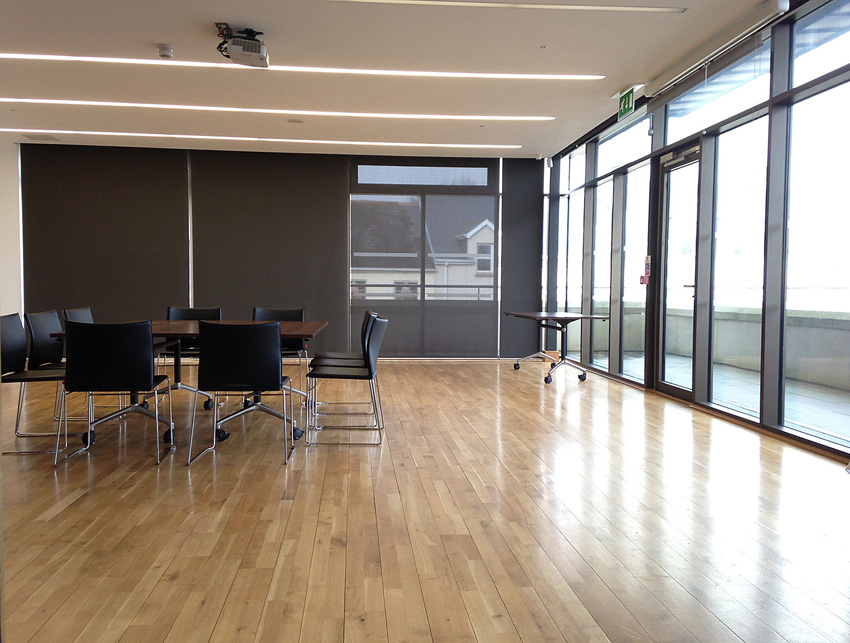 The Tower Room in Ranfurly House is an extremely spacious area. In fact it's over twice as big as my Linen Green studio! It really is the perfect studio space.
As well as its spaciousness, it has blackout blinds and fortuitously has inner mid-grey drop down blinds. Any photographers who have been to any of my workshops will know why I like mid-grey backgrounds best of all 🙂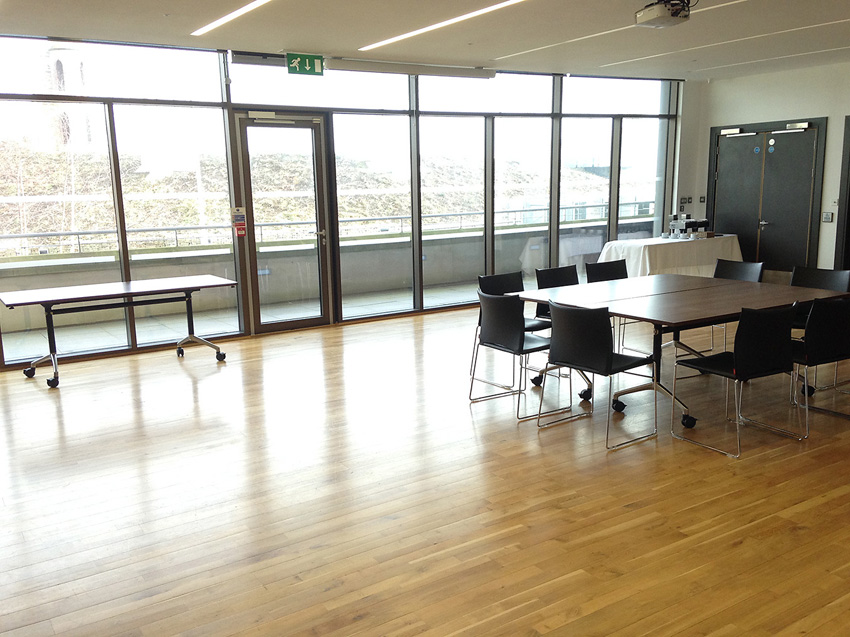 It also has masses of very useable natural light with its floor to ceiling glass on two sides. In fact there's no reason why natural light photography couldn't take place alongside studio lighting at the same time.
The Tower Room opens directly onto a fabulously contemporary and vast landscaped area, including the ancient two old fort towers and stone walls. This is an ideal area for off-camera flash. Furthermore the Ranfurly House Arts and Visitors Centre has great coffee and lunch facilities, Wifi and many more added benefits.
I'm really looking forward to holding workshops in this exciting new space and exploring all the lighting techniques which can be achieved with all its space.
---
First New Workshop Date
To kick things off I'm hosting a day dedicated to studio lighting. This will be on 12th April and running from 12-5pm. There'll be a professional model in attendance complete with hair styling and makeup so great images to take away are guaranteed. This studio lighting workshop will cover the basics and beyond with as many varied multi light setups as we can fit in, using The Tower Room as our studio.
Four places are pre-booked on this, so if you'd like to be part of the very first workshop in the new space please get in touch and bring your camera along on the day for full participation.
This 5 hour workshop cost is £95.
Finally I would sincerely like to thank everyone who came through my studio door in Linen Green and helped build it into the successful business it is. It has played host to literally hundreds of photo shoots. Models, photographers, hair stylists and makeup artists all helped make it what it was, a great wee place I became very fond of. I especially need to thank Catherine. I always say I am spoiled to have a high end in-house makeup artist available for models who come for a photo shoot, and for workshops etc.
Onwards with the new plans 🙂