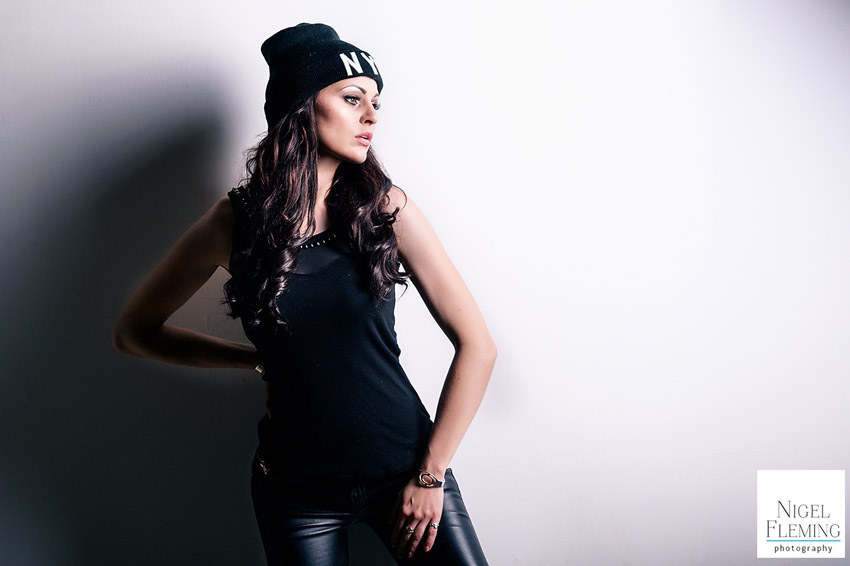 This is a two in one blog post as its split in two – half being a model portfolio photo shoot in the studio and half being an off-camera flash workshop.
The model is Vilma and this was an extremely long standing arrangement between Vilma and I. We had been in touch around a year ago but were unable to get anything arranged until now.
Vilma is now based in Dublin, soon to be moving on to Barcelona. She was keen to kick start a new model portfolio and had contacted us again abut a year on from we first discussed it. I suggested to Vilma that I had two photographers coming in the evening for a 1 to 2 off-camera flash workshop, and we could do some portfolio work in the studio first, followed by the workshop in the evening.
Here's some photos from each part starting with the studio work in the afternoon.
Makeup my Catherine Fleming MUA
Hair styling by Vilma's partner and styled before leaving Dublin in his studio.
Click on individual pictures to open up slightly larger.
[hr]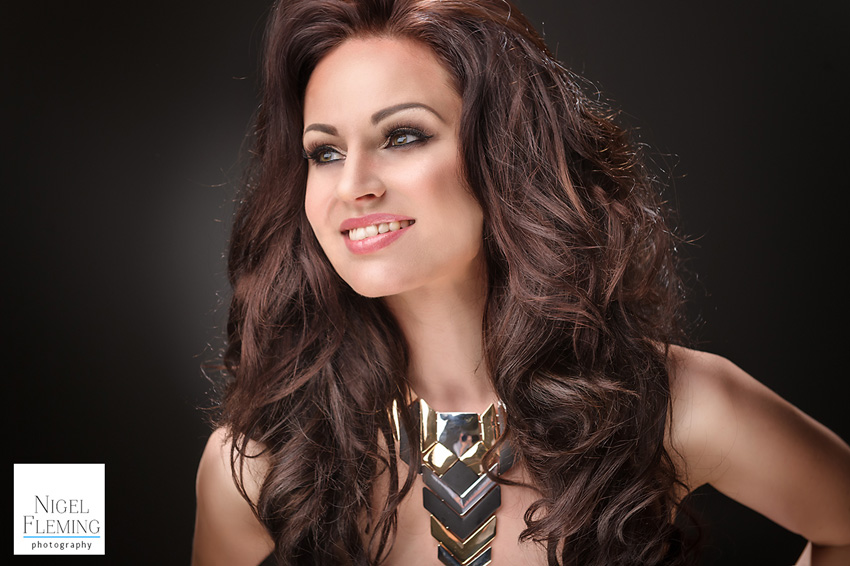 As always our starting point was a range of head shots using a mix of backgrounds and lighting styles.
[hr]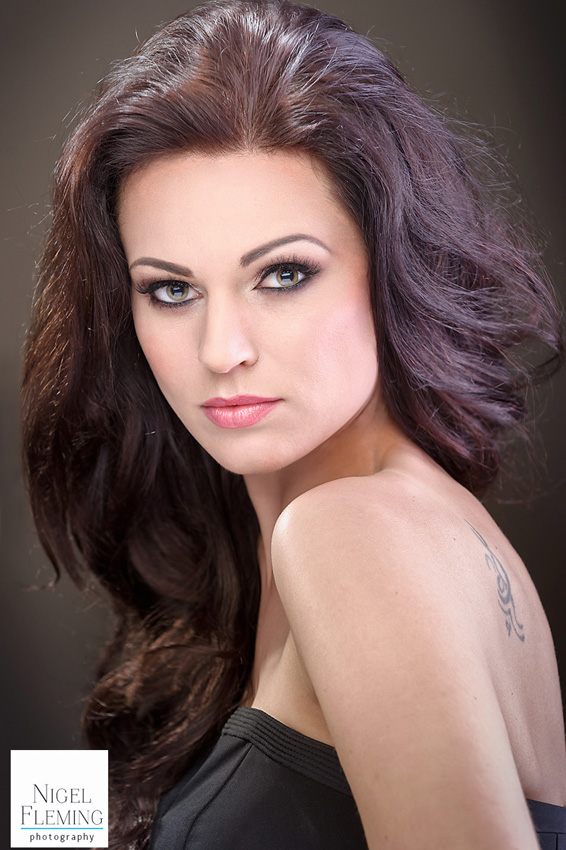 The above two images are my standards soft light beauty lighting setup with a subtle change in background colour
[hr]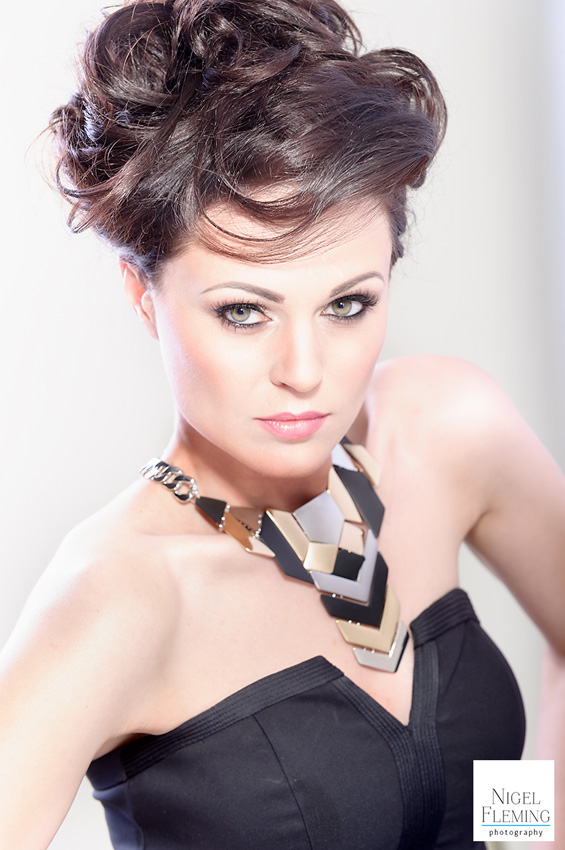 Next was a couple of hard light head shots. I love hard light best but its not for everyone. It worked fantastically with Vilma though.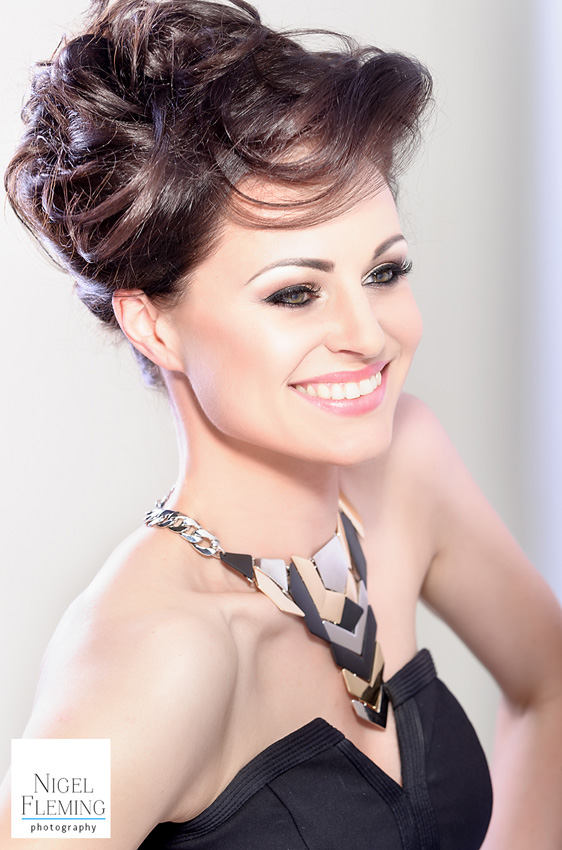 Following posting a few of these photos on my Facebook page I had a few photographers contact me to compliment the model, Vilma, and one thing I heard from them was about her very natural smile.
The above two images are a 3 light setup with a hard main light.
[hr]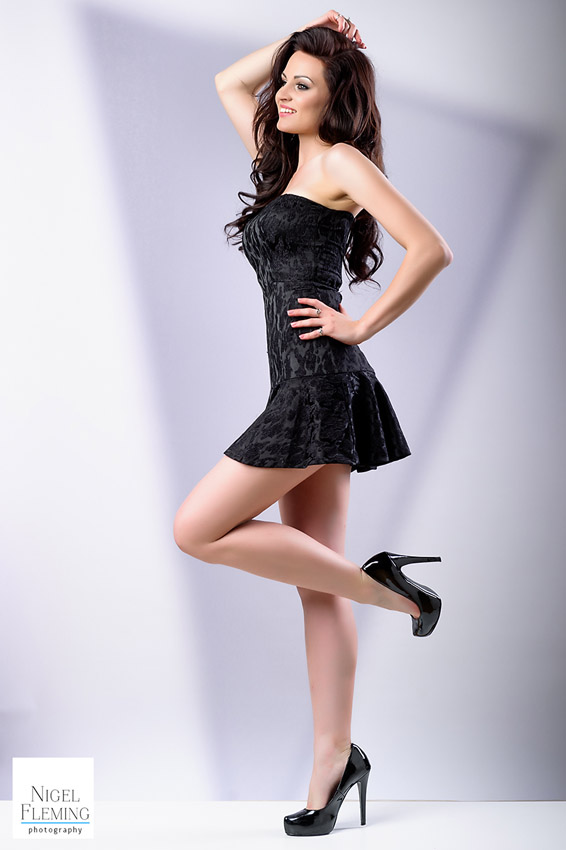 Next we changed to do some full length.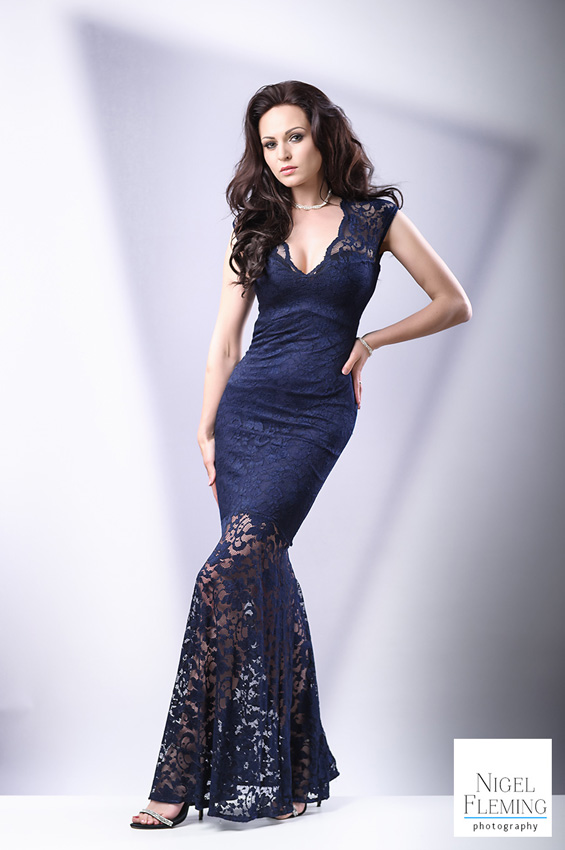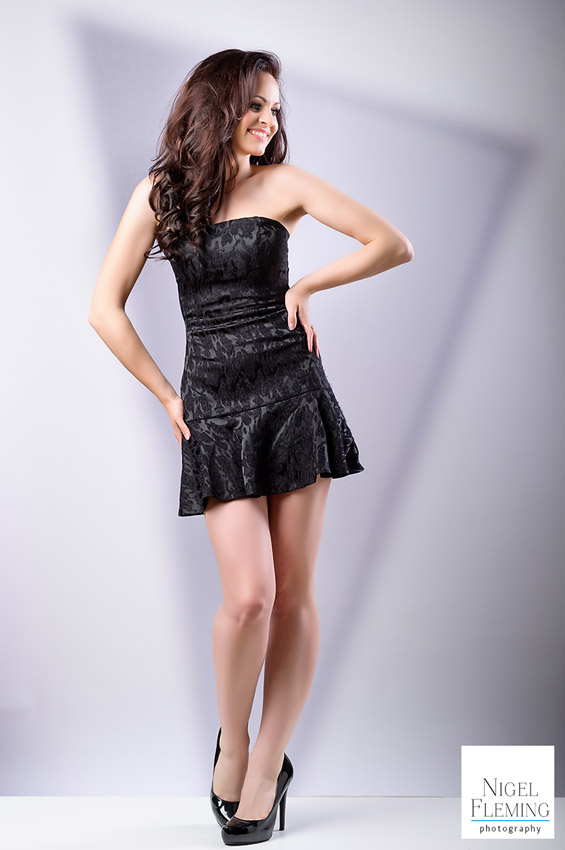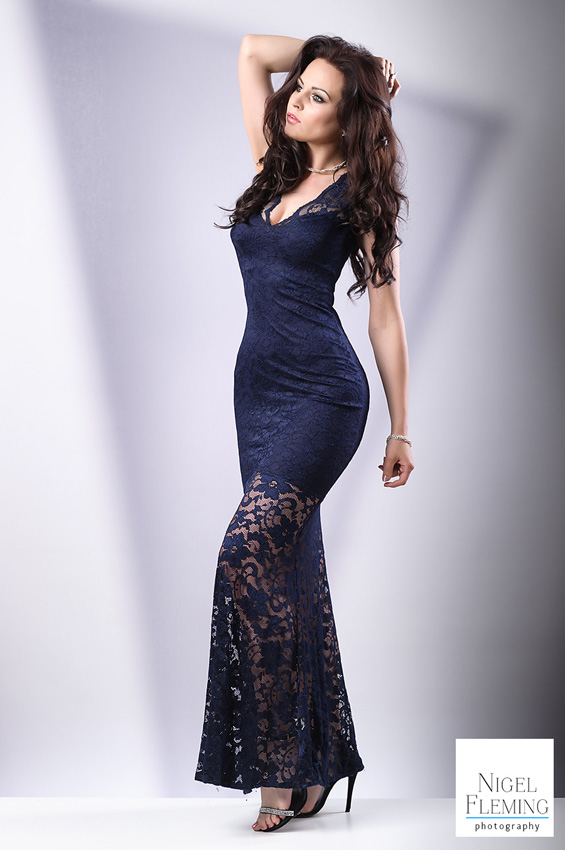 [hr]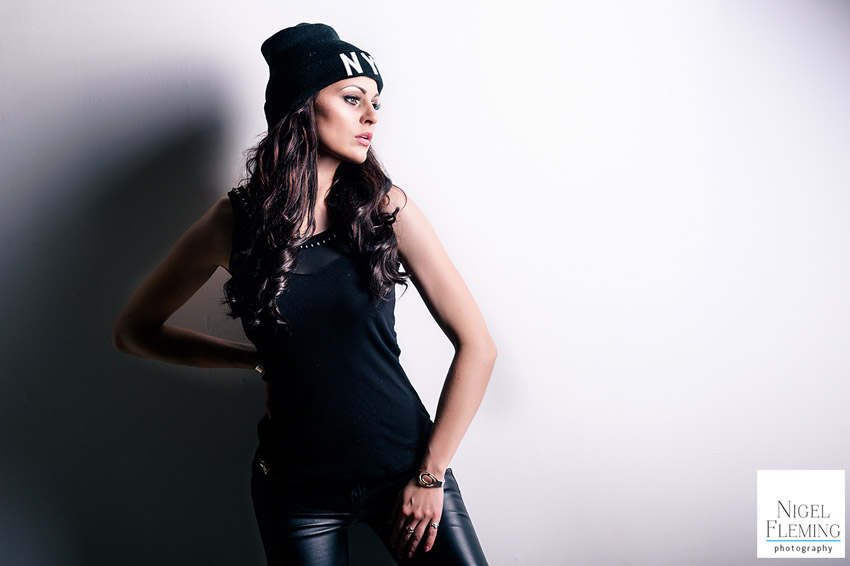 For this outfit I started with a soft light against the white wall area of the studio, though I later changed to a harder (but not completely hard) light in the two photos below.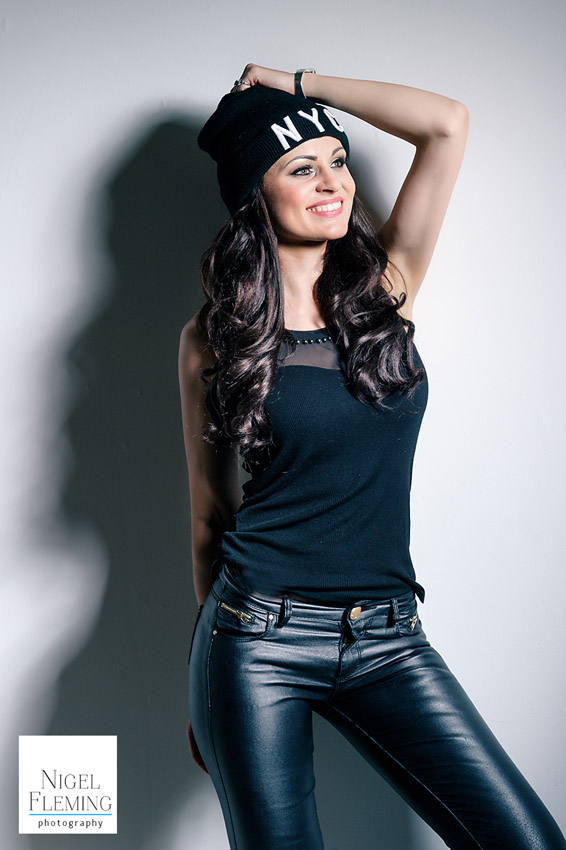 As can be seen by Vilma's shadow on the wall compared to the above photo, the light was now harder and creating more deep and well defined shadows.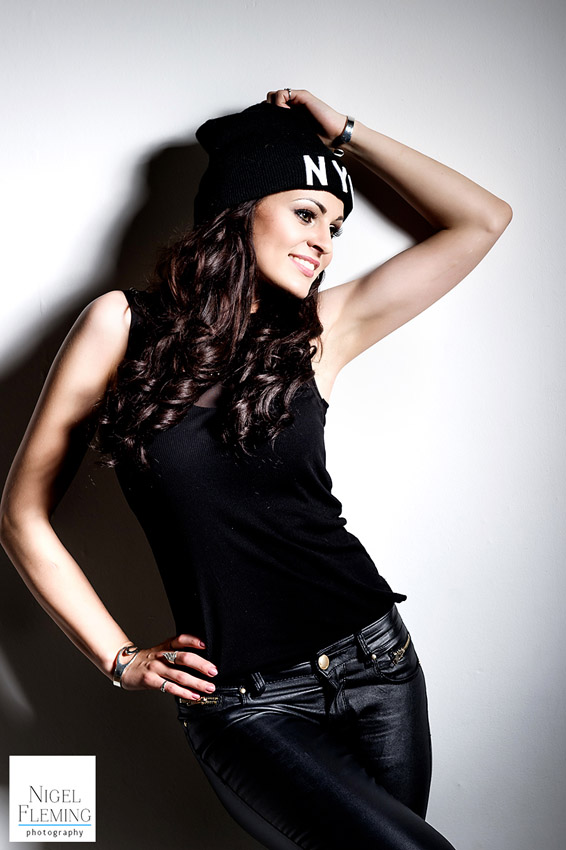 [hr]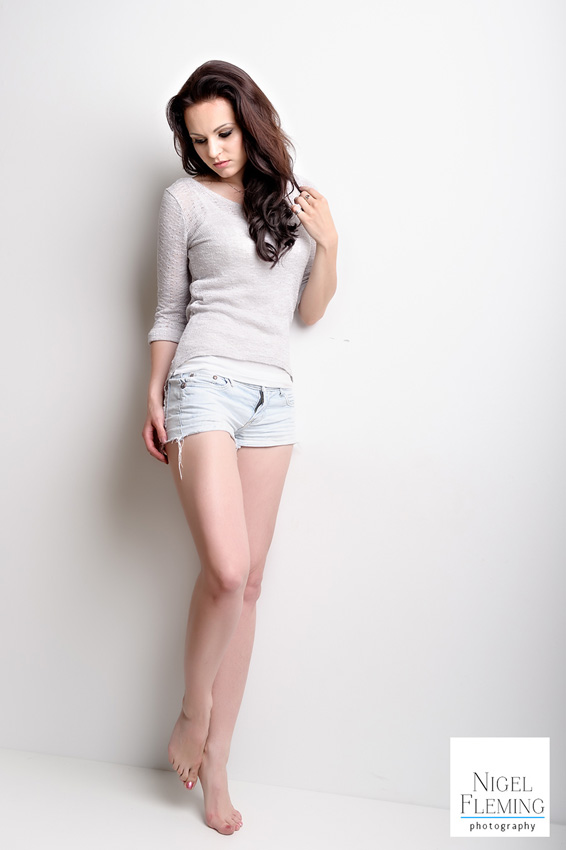 Back to soft light again at the white wall.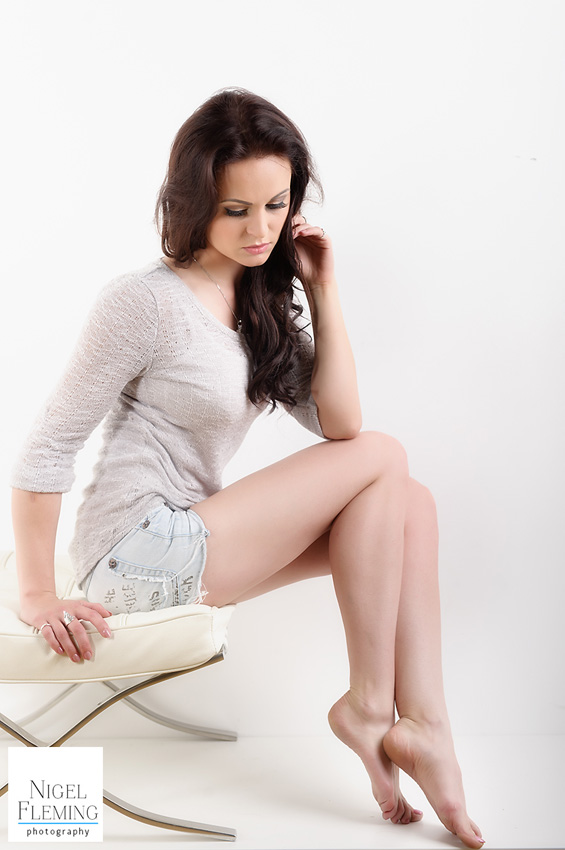 [hr]
With two photographers arriving at 5.30pm we decided to end the afternoon studio portfolio session here and allow me time to prepare for the evening workshop which was off-camara flash.
[hr]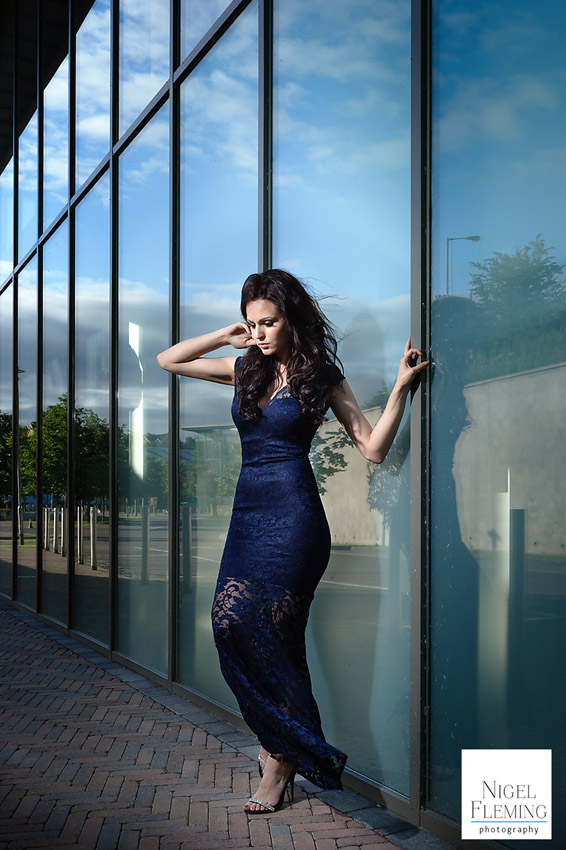 Moving into the evening workshop and two great photographers had arrived for their 1 to 2 private and individually tailored workshop. The emphasis was on off-camera flash and following a quick covering of the basics in the studio we headed out and about around the Linen Green Complex. The above photo was our first stop off point and a regular of mine. This is a great spot to create something dramatic very quickly.
[hr]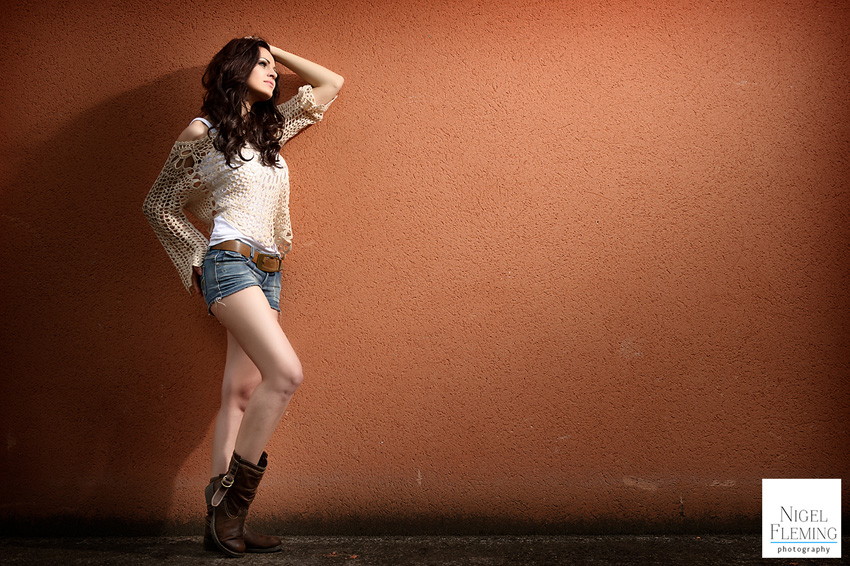 From there we moved around the corner to an expanse of terracotta coloured wall. This wall is ideal for creating the illusion of sunlight using a flash as its in full shade.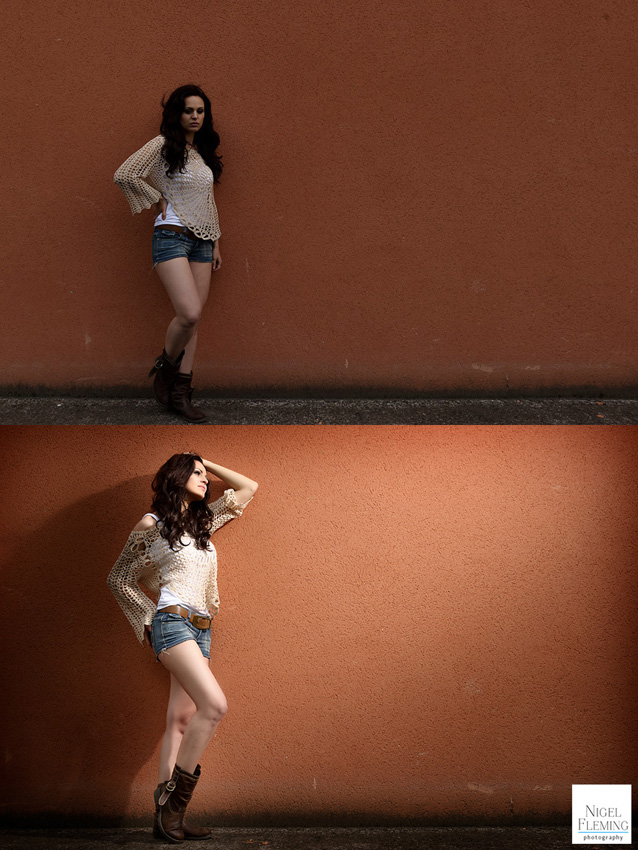 The above shows before and after flash.
[hr]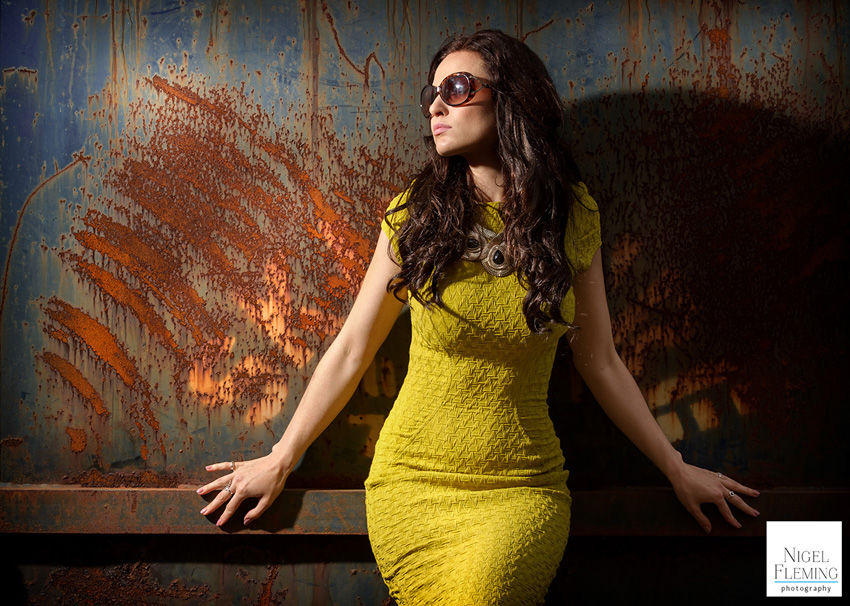 This was the side of a hired builders skip at the back of the car park. Again this was in full shade and the light is created artificially using off-camera flash.
[hr]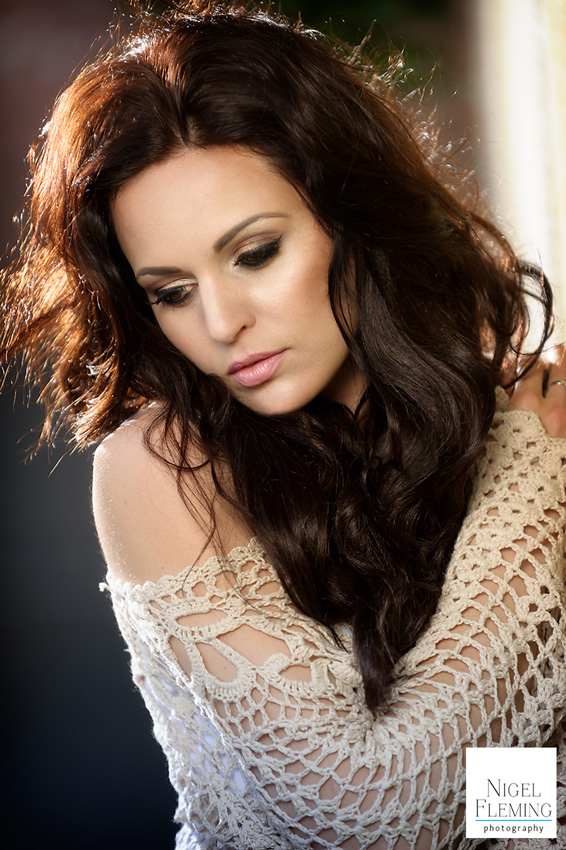 This also was a fully shaded area with flash added. Two flashes on this occasion to create a sunlit evening type light.
[hr]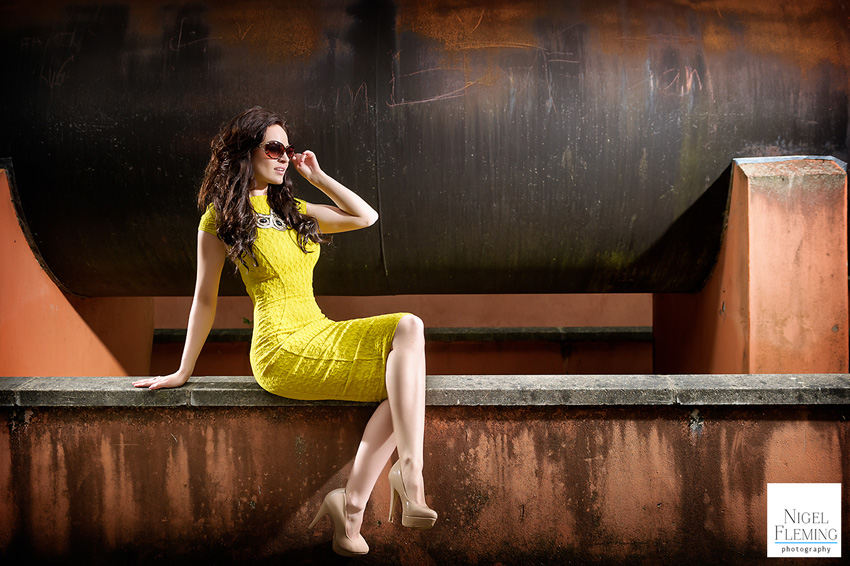 This old oil tank at the back of the car park has became a regular on my off-camera flash stops around Linen Green. I photographed it a bit wider this time. Two flashes were used here.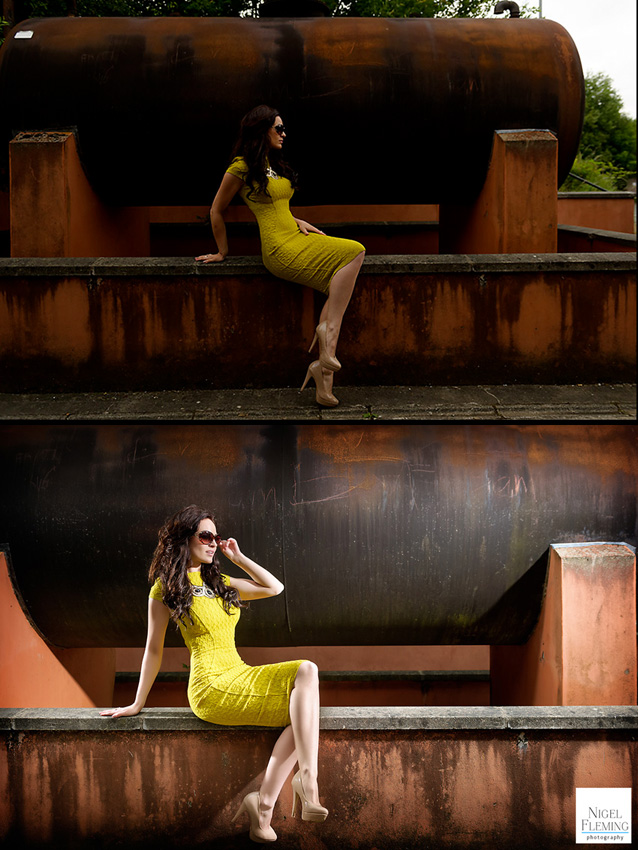 Here's another before and after flash.
[hr]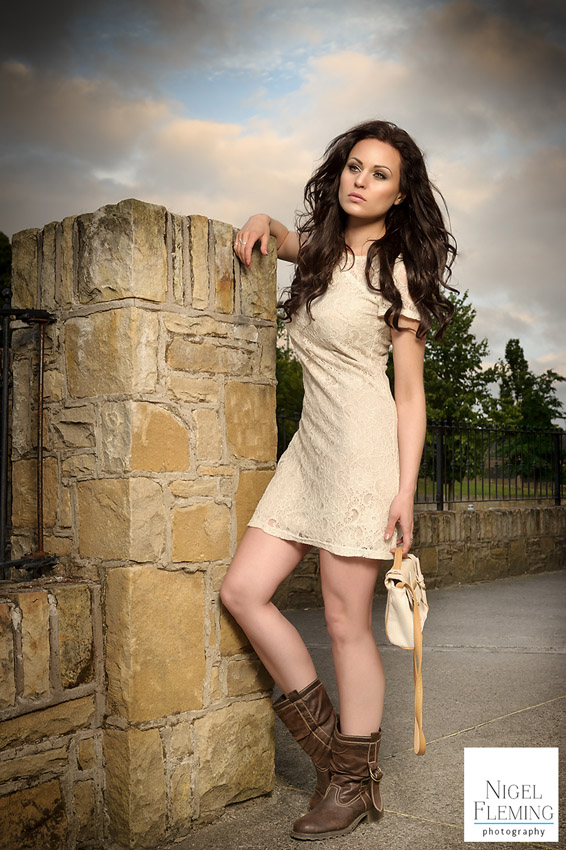 One of the photographers was keen to see subtle fill flash being used instead of making the flash dramatic.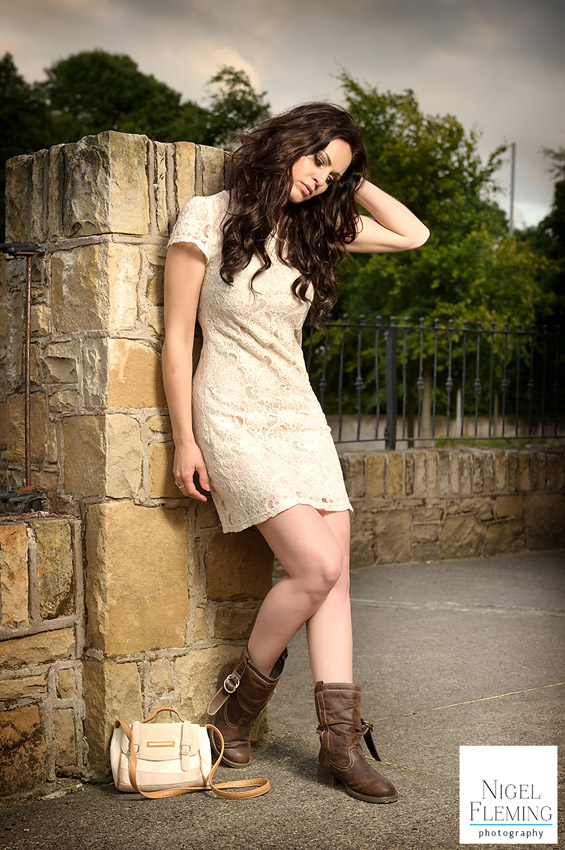 Thanks to the two photographs who attended the workshop, and thanks also to our model Vilma who came so well prepared and did an excellent job. She had an extremely long day leaving Dublin early morning and then leaving Linen Green at 10pm for her drive back to Dublin.