Anyone who is familiar with my photography workshops will know they follow an 'Introduction to' and Creatively/Advanced' format. One of my usual locations for Creatively/Advanced Off-camera Flash has been Parkanaur Manor House.
Earlier in the summer I was requested by a few photographers to consider a bride and groom themed day. While I'm not a wedding photographer myself, my workshop days are primarily about lighting – using natural light, off-camera flash and a mix of the two in a great location. The intention is to create some good photography, so why not theme it as bridal to suit the photographers requests.
Such was the demand for this from photographers, that this is the second bridal day at Parkanaur Manor to facilitate photographers who wanted to attend when the previous one was held (details of that one here).
Makeup by Catherine Fleming Makeup
Hair styling by Christopher Kirk
Bridal styling by Serendipity Bridal
Groom styling by Tux and Tails Dungannon
Flowers by The Flower Studio 
Models:
Bride – Gemma at Style Academy
Groom – Emmette Dillon
Here's some photos…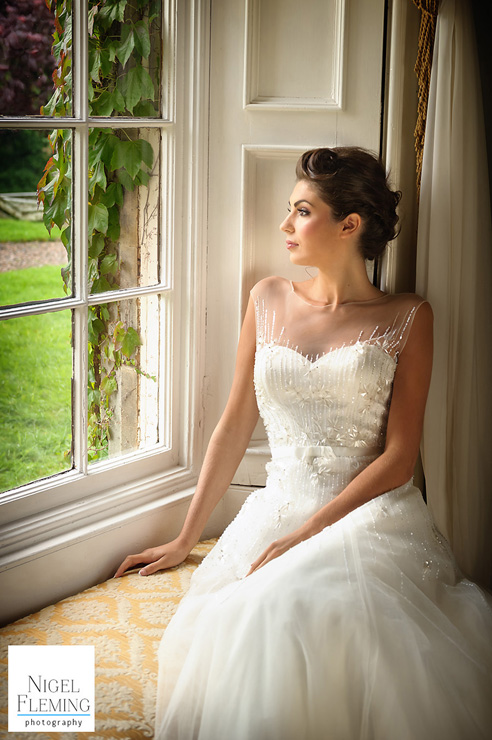 Our starting point was natural light in the deep reveal window in Parkanaur's Piano Room. A large reflector was used here to help fill the shadow side on our model, Gemma.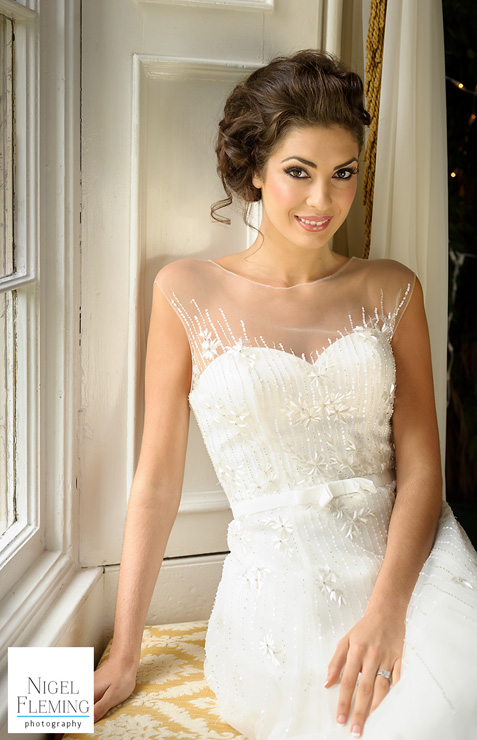 Another in the same series as above but from a different angle. The detail in this dress was exceptional, as supplied by Serendipity Bridal.
---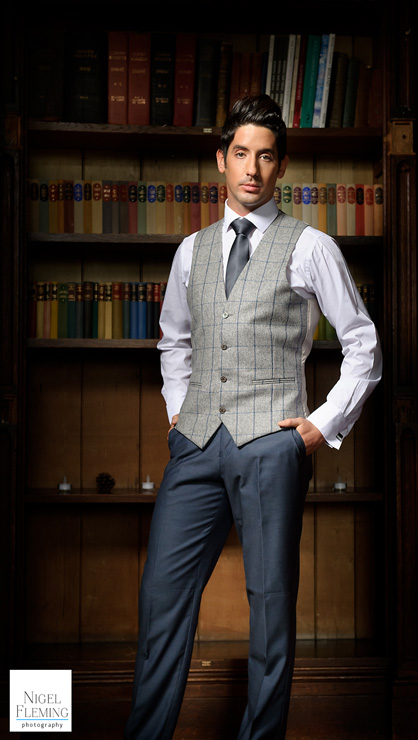 While Gemma was being photographed, half the group split to move next door into the Library and we set this up using off-camera flash. The very on trend tweed waistcoat looked great, supplied from Tux and Tails Dungannon.
---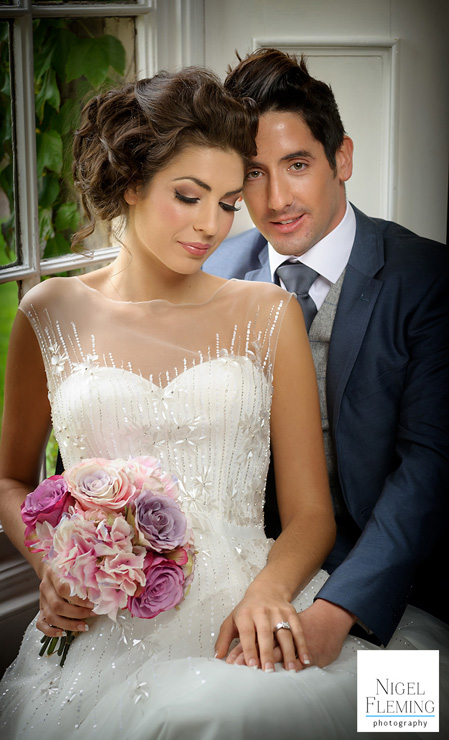 Remaining indoors our next setup was to combine the bride and groom in the window. A fill flash was set up here and also a large reflector and the photographers could pick which they wanted to use, or even try both. Its worth noting we couldn't have had a worse day weather wise. The rain was heavy and relentless all day long!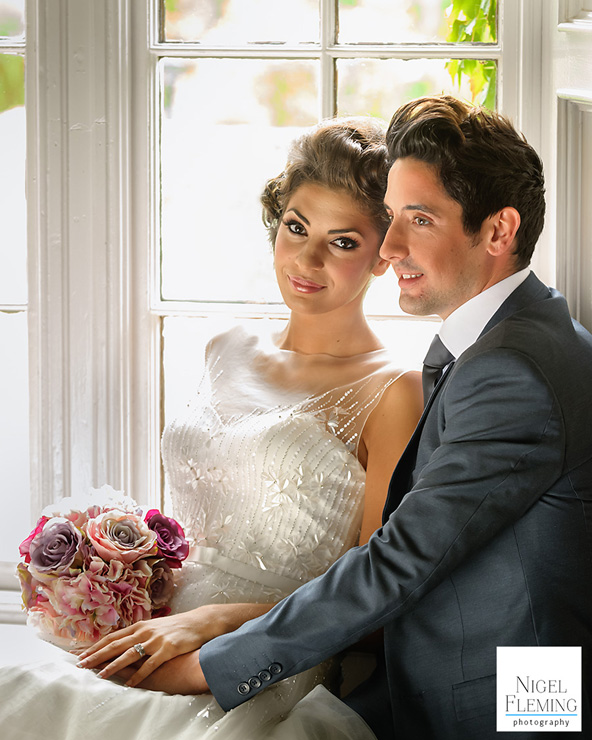 This was taken casually from a side angle while the photographers were having their individual turns from the front.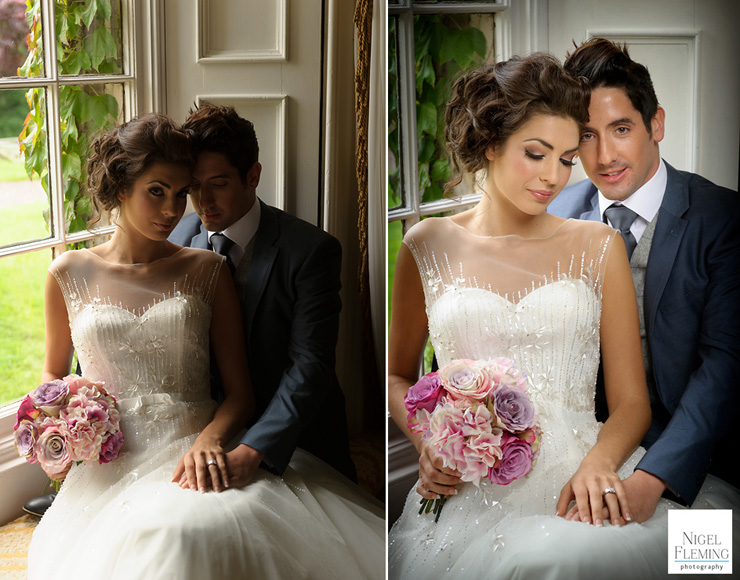 This is the one which tells the lighting story. With and without fill flash.
---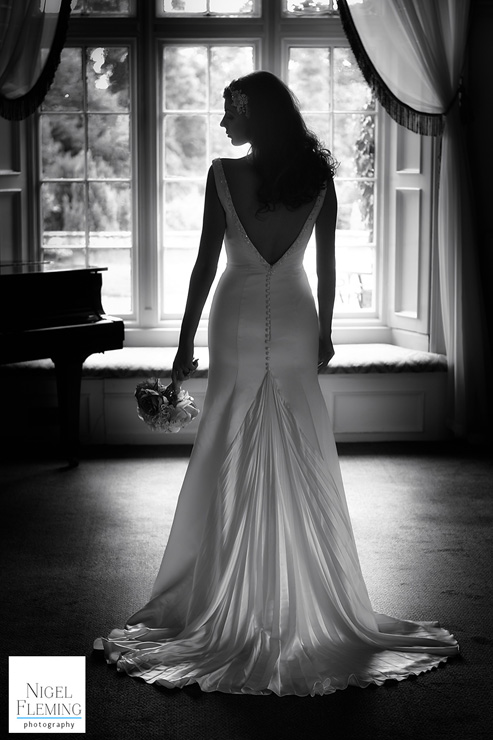 Still in the Piano Room and all natural light. This dress had beautiful detail on the back which needed to be photographed. Exposure was for the right level of window light and a reflector was used not as fill, but this time to create additional light and direct it onto the key detail on the back of this beautiful dress.
---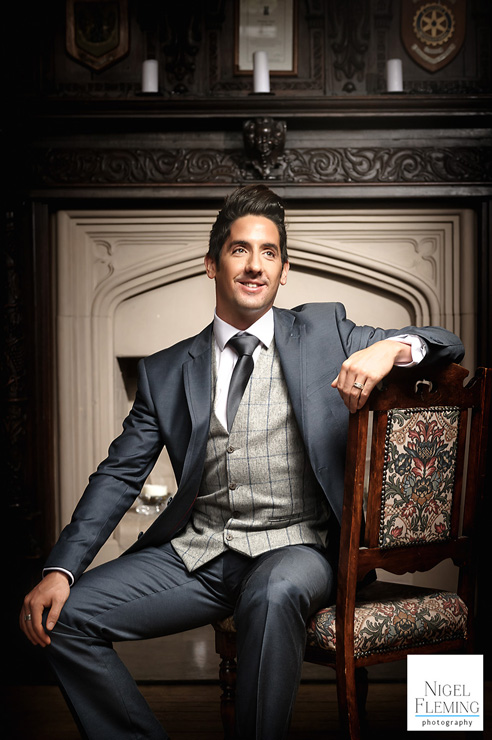 Next was a groom only portrait. I appreciate using off-camera flash is a luxury rarely afforded to a wedding photographer, but it was good to experiment and here we used two.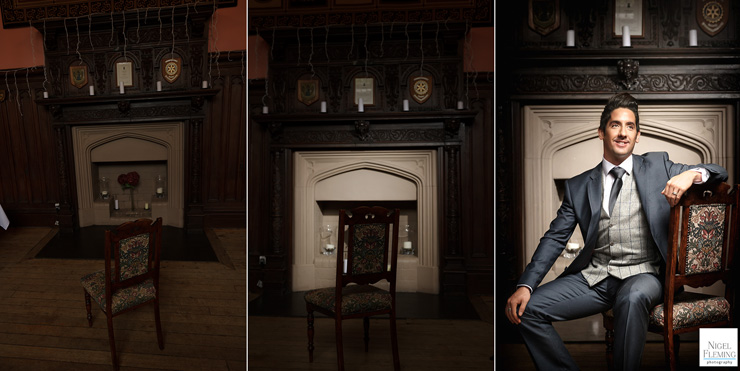 The photo on the left shows the basic ambient light exposure (dramatically reduced from what the camera meters the scene at). Then a tightly controlled flash was added to light the sandstone in the feature fireplace. A second flash was added to light model, Emmette.
---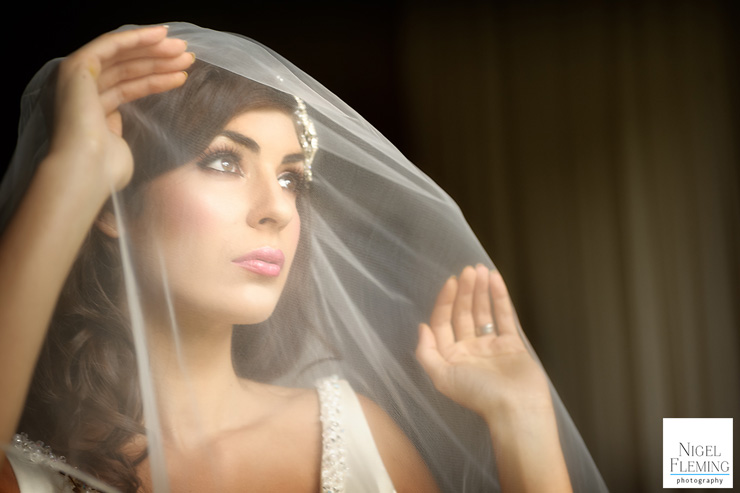 Back to natural window light and using the vail.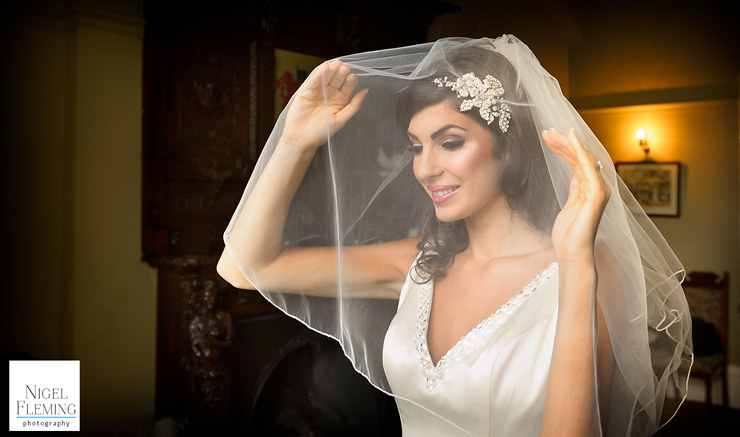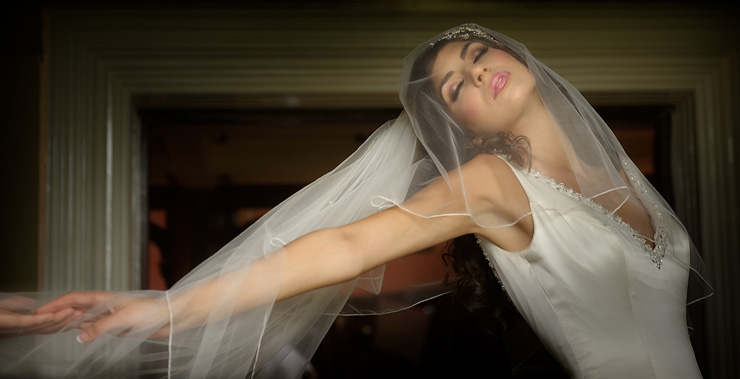 Gemma pulled this photo off perfectly, though inspiration for this was taken from a globally renowned wedding photographer. If it works don't reinvent the wheel 🙂
---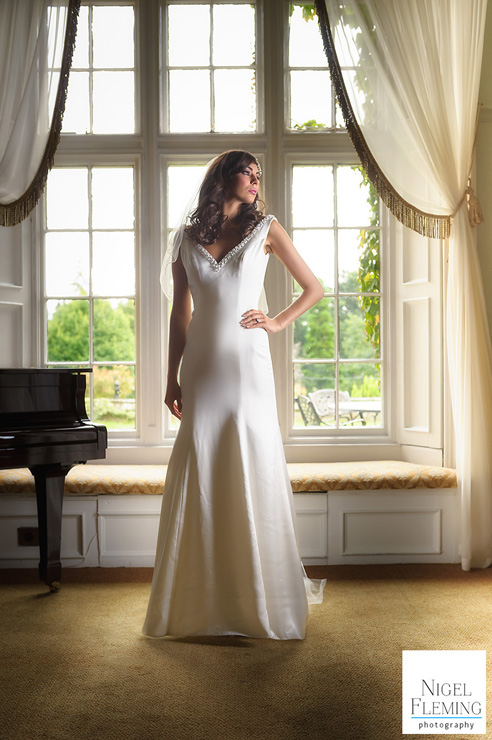 A few window light with flash bride only and bride with groom photos before Gemma headed off to have her hair and makeup restyled for the second look of the day.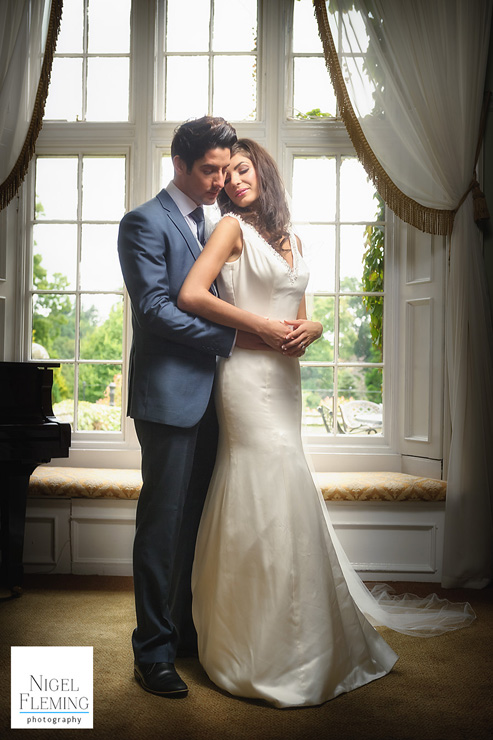 ---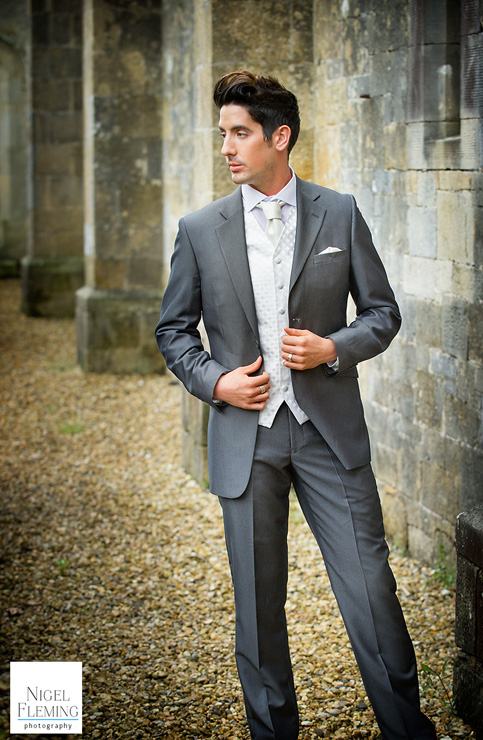 Emmette changed into the second look too and another suit by Tux and Tails Dungannon with great waistcoat detail. This was natural light and no sooner had we set this up until the rain came on again and we had to dive for cover!
---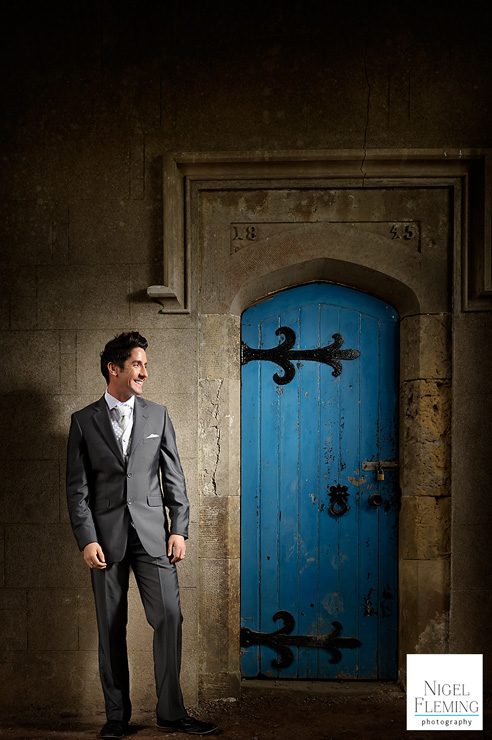 As I said above, I appreciate off-camera flash is a luxury which is rarely afforded to a wedding photographer due to massive time pressure on a typical wedding day. Here though as the rain continued a single off-camera flash was quickly set up to create both a directional and controlled light.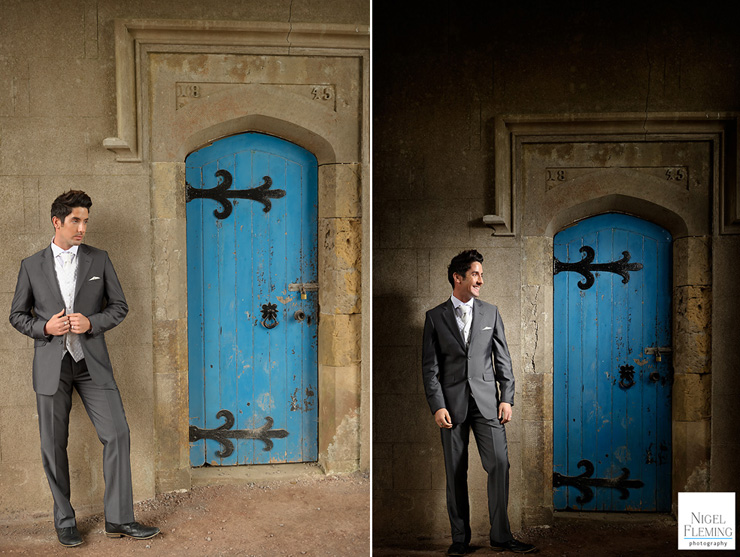 This is a covered drive through archway leading to a courtyard car park. We ran in here for shelter from the rain so we used the time to create some photos. The archway was plenty big to hold us all and kept us  dry.
The photo on the left is natural light and the archway is perfect for natural light as all the top light is removed. It has a very large open archway entrance/exit at each end, big enough to drive through so the light in here is great.
The photo on the right was taken immediately after the natural light one on the left. The one on the right is off-camera flash. Same location, same time etc. Just a change in camera setting and a flash added.
---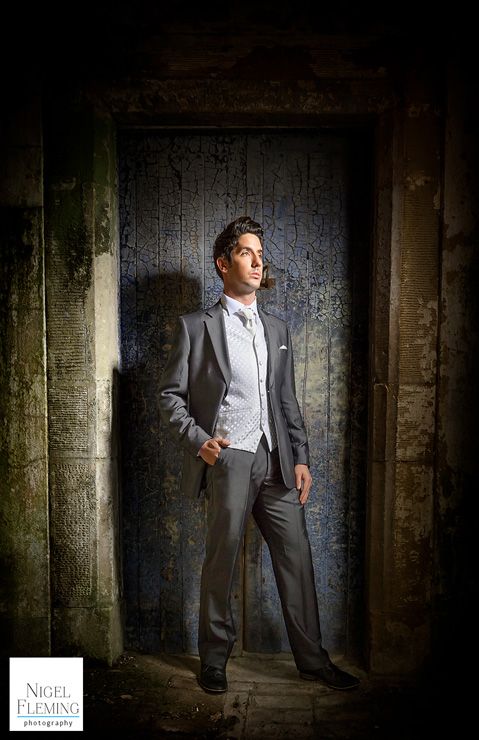 Still sticking with the groom and this is a little area I've used quite a bit recently. It's at the bottom corner of the car park and I really like the weathered sandstone and flaking/cracked paint on the doors. In the past I've photographed this as natural light as its a covered porch way, but this time I stuck with the flash setup we had in the archway above and simply repositioned it at this location.
---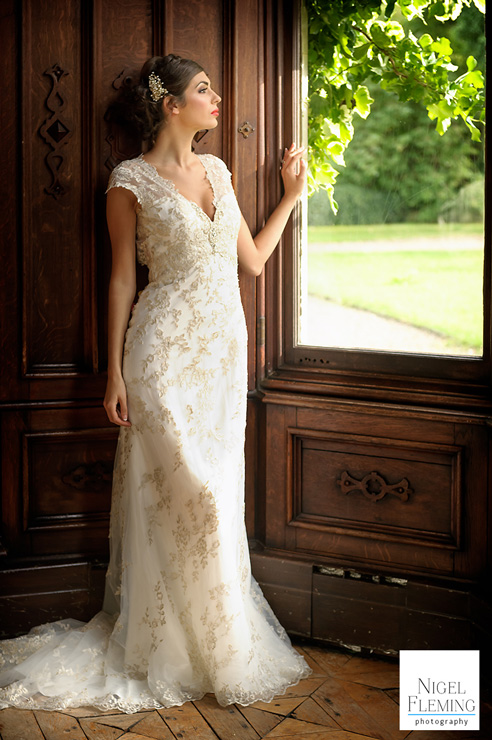 Back indoors in this great bay window in the Ballroom. Our bride, Gemma was ready in her second look. Another dress change too from Serendipity Bridal. Natural light with a reflector was used here.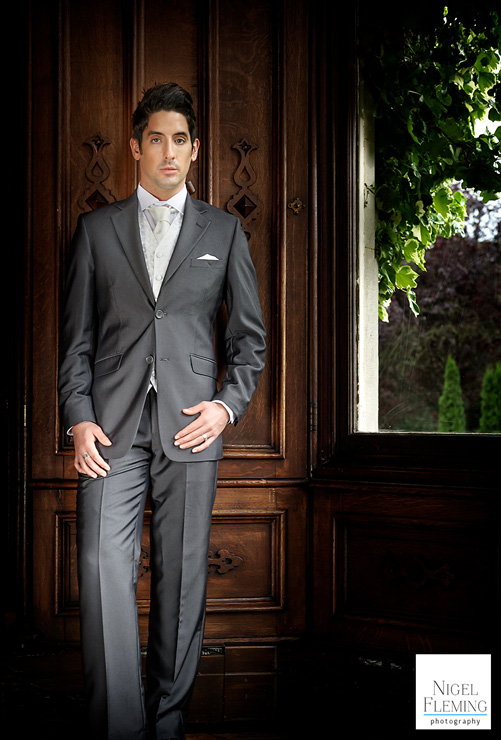 Emmette had to leave us slightly earlier so we had a last set with him too in the same location and lighting.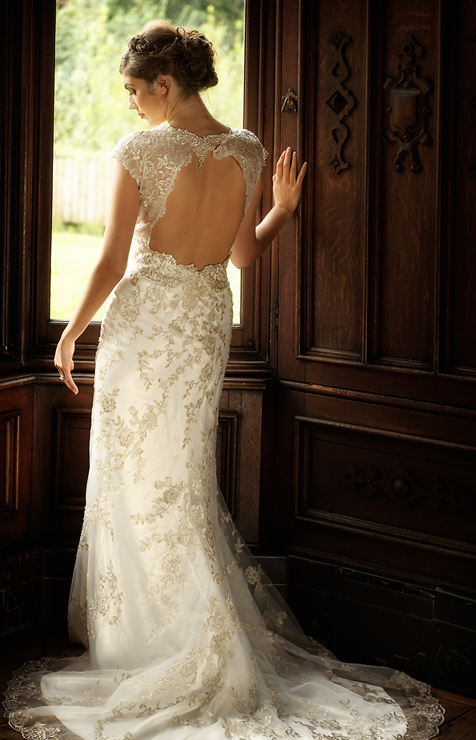 This is another beautiful dress which needed to be photographed from the back.
---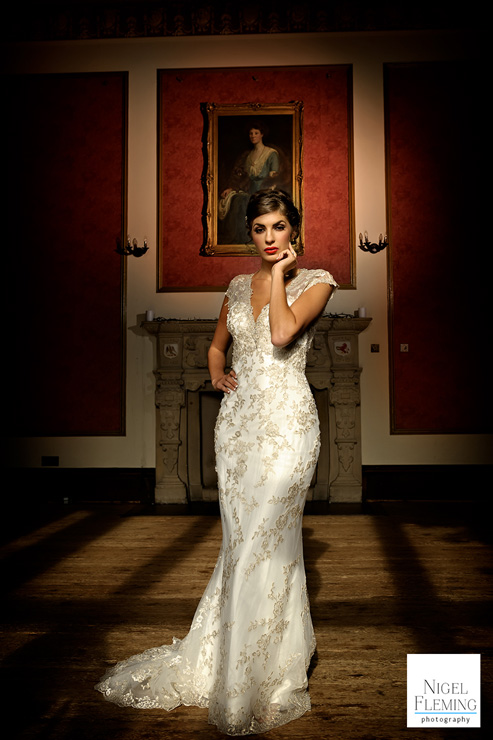 The sun made its only single appearance of the day and it just so happened to be low enough to be coming beautifully in through the large bay window we were using above. The sun was creating a very hard light on Gemma, and also casting a great shadow from the window frames across the wooden floor.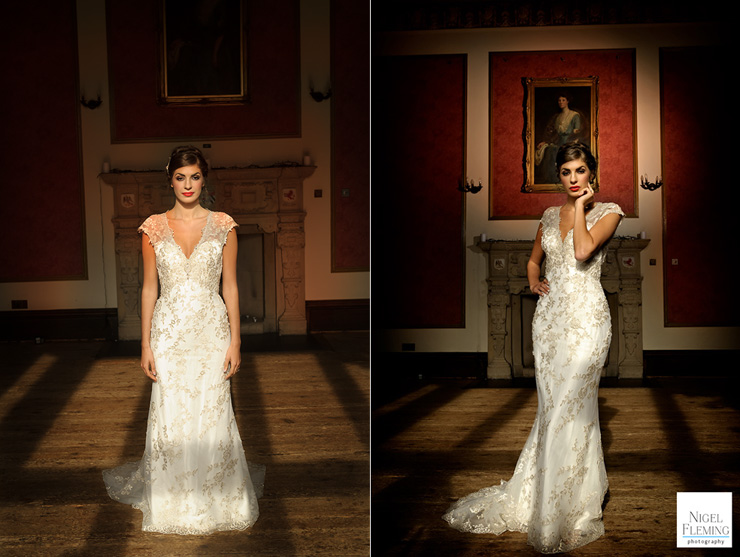 The photo on the left was the first one I got to see what then light was like. I really liked it but decided to also quickly stick in a tightly controlled off-camera flash on the middle panel on the wall above the fireplace (shown on the photo on the right).
---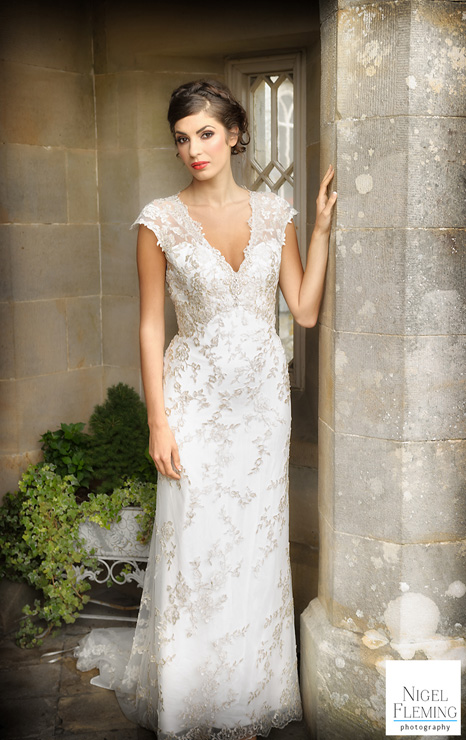 The rain temporarily stopped again for a short time, though the sun disappeared back to grey cloud. We went semi-outdoors to the outer porch way entrance to Parkanaur Manor House.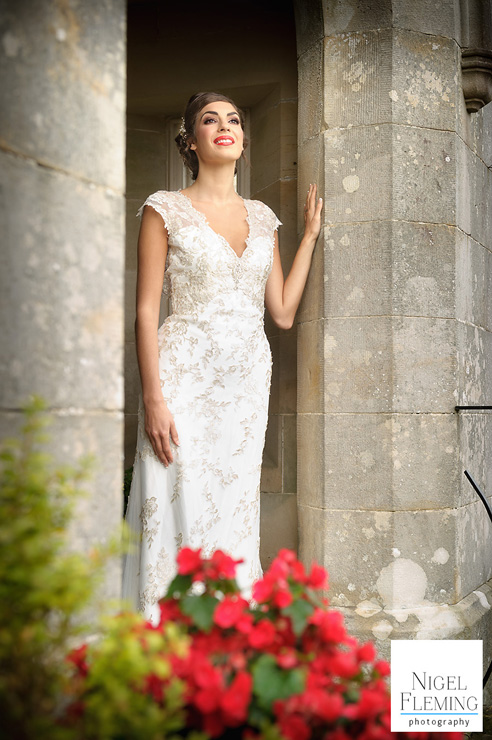 Some red Begonias in a planted pot adjacent to the doorway made a good base to the photo to work with strong red lips makeup artist Catherine has applied on Gemma's look.
Thanks to a great group of photographers who attended the day.
---
I hope to have another Bridal Workshop Day at Parkanaur Manor before the end of summer or very early autumn though this is also fully booked. I do hope to be holding at least one more of these before late Autumn when the shorter evenings will set in. If you would like to register your interest to attend one of these workshops please click here.